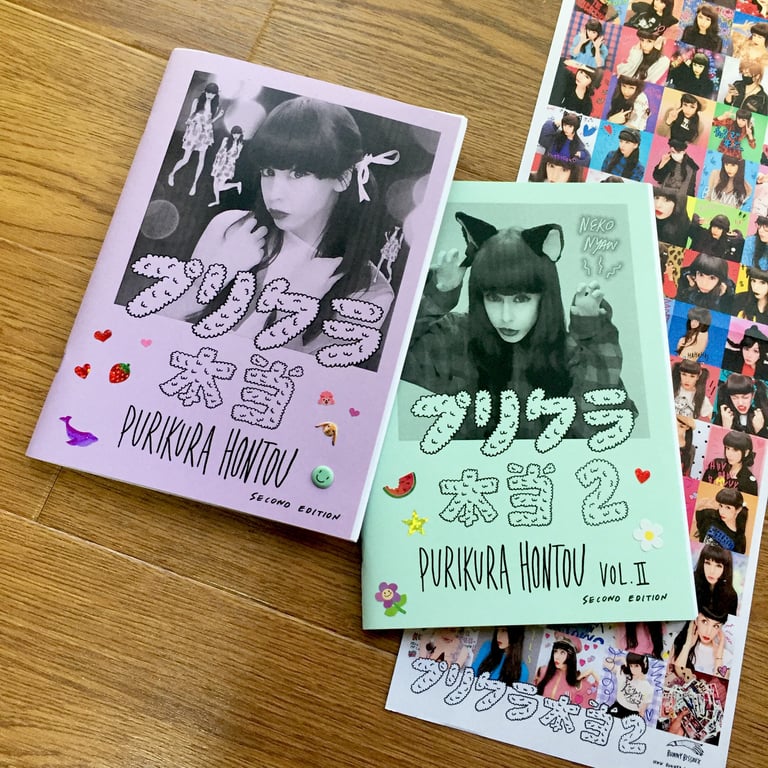 PURIKURA HONTOU 1 + 2 **special price!!**
Last chance! Last set!
PURIKURA HONTOU (2013, 2nd printing 2016, b+w 56 pages)
+
PURIKURA HONTOU vol.2 (2014, 2nd printing 2016, b+w 56pages)
2 zines for one special price!
Combining Bunny's weekly purikura self portrait with with their daily diary 2014~2016.
Both zines B6 size, with unique original purikura gift inside. Vol.2 includes full color mini poster. Both 2nd printing editions numbered out of 25.
Get them while you still can!! ✨✨